So, I got out today for a bit.
It was a smoggy day, not a lot fo visibility. 
Dirty brown air.
I did not find much, but I did find a few things.
New things. Different things.
I found a couple porcupines in some trees. 
It was kind of funny. Porcupines defense mechanish is to turn their back to you and let the quills do the defending.
It appears that is the tactic even while up a tree. 
Trying to get a face shot of one of these is tough!
http://www.youtube.com/watch?v=vzkRutJBnuI&feature=youtu.be
I shot a little video of one of them.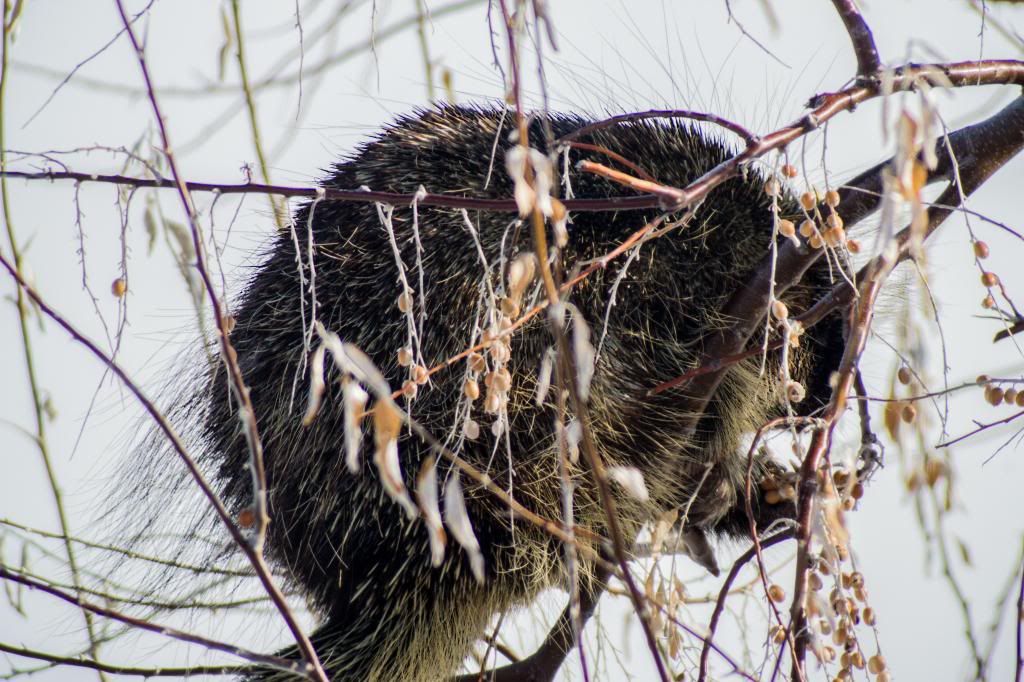 I did get a profile shot of its face.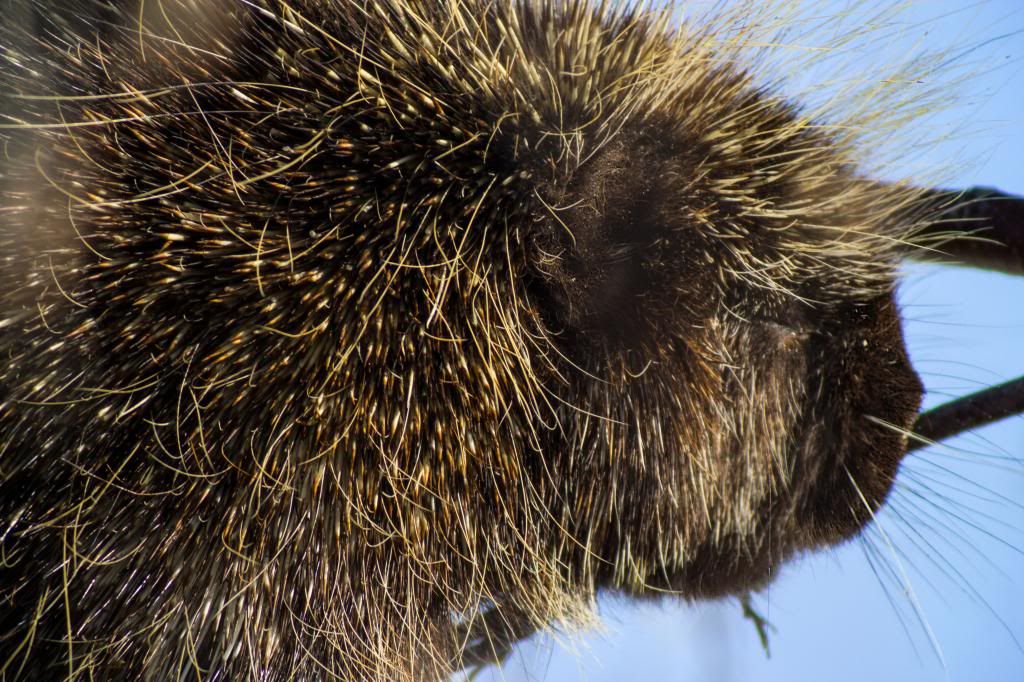 And I got some long distance shots of a Coyote out on the frozen lake.