I have been sick this week. Missed some work. Do not feel well at all.
But, this morning I woke up, watched the weather and saw that it was snowing up where the sage grouse are.
Its a little over an hours drive from home, but I figured I could make it.
The wife said I was nuts, I should not be driving, I should be in bed.
But, you gotta make the sacrifice if you want to get the shot right?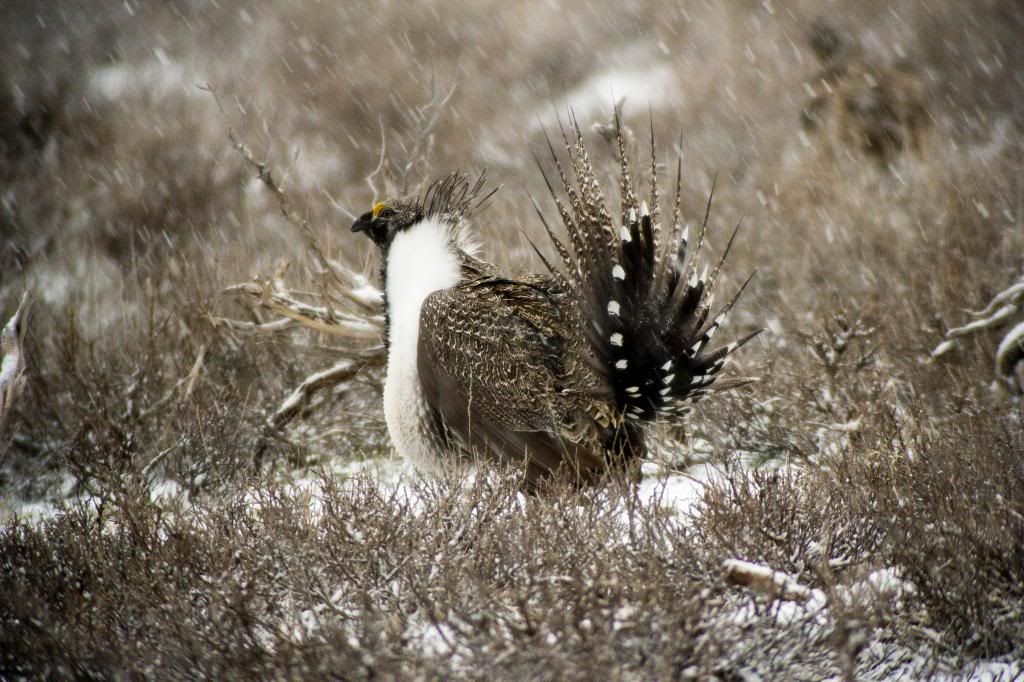 These snow images will be a bit grainy. Due to the heavy cloud cover, and it being early morning, there was not a lot of light.
I had to use a high ISO. My camera gets grainy when I get into the high ISO range.
ISO 1600 shutter speed 1/400 white balance cloudy.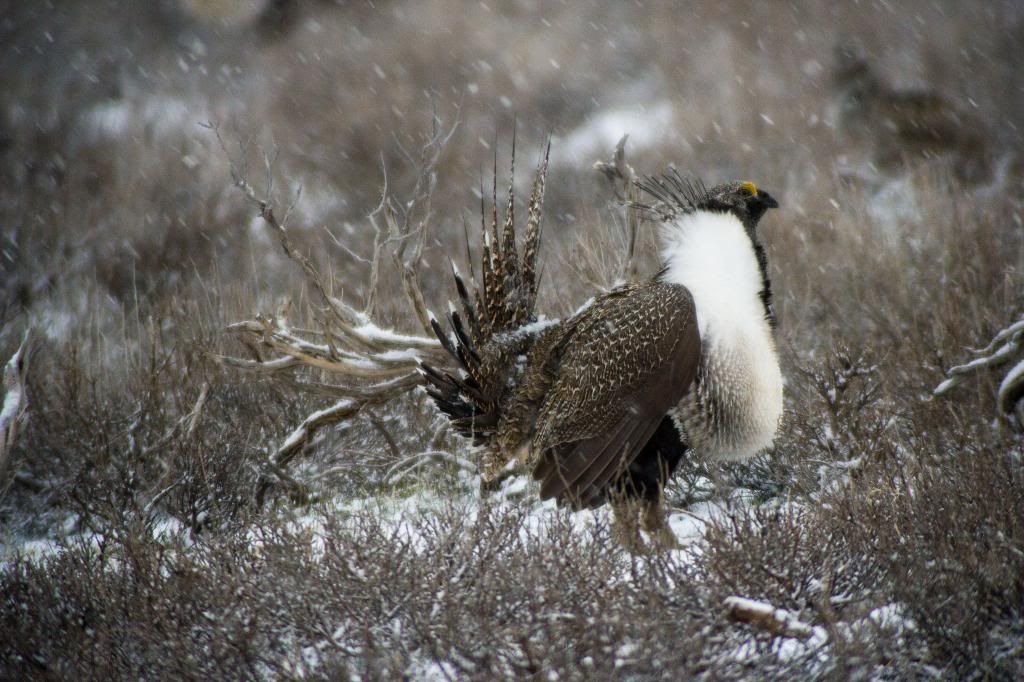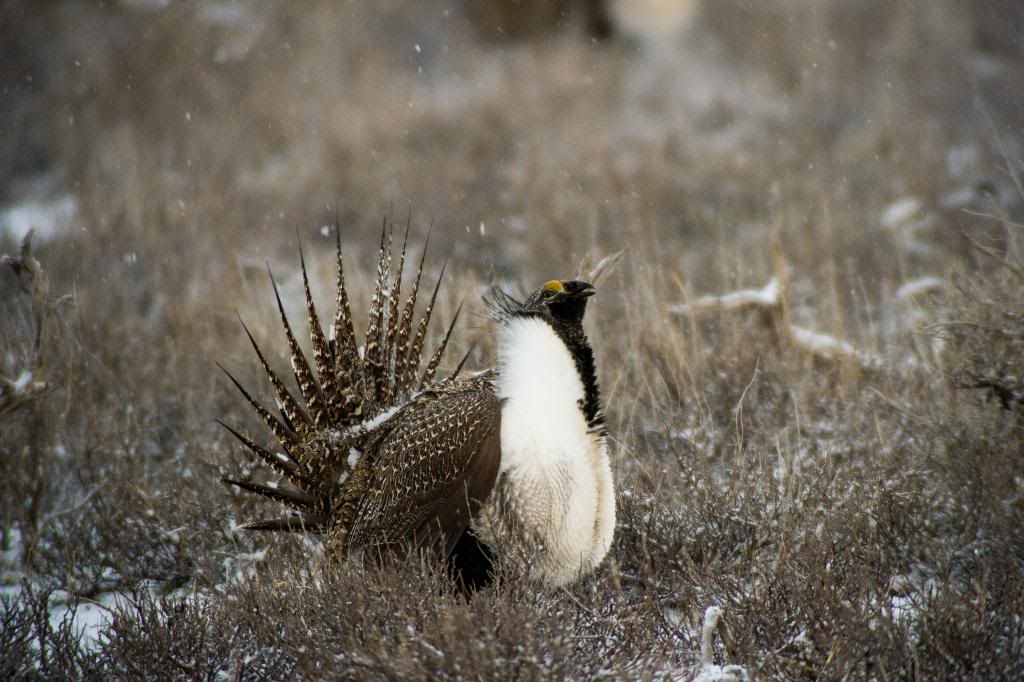 Then, the snow stopped falling, the sun came out, and everything was PERFECT!!!!!
I could not have asked for better conditions.
The air was clean and crisp, the birds were clean and fresh. It was excellent!
I dropped my ISO to 200 and kept the shutter around 1/500. Changed the whitebalance to daylight.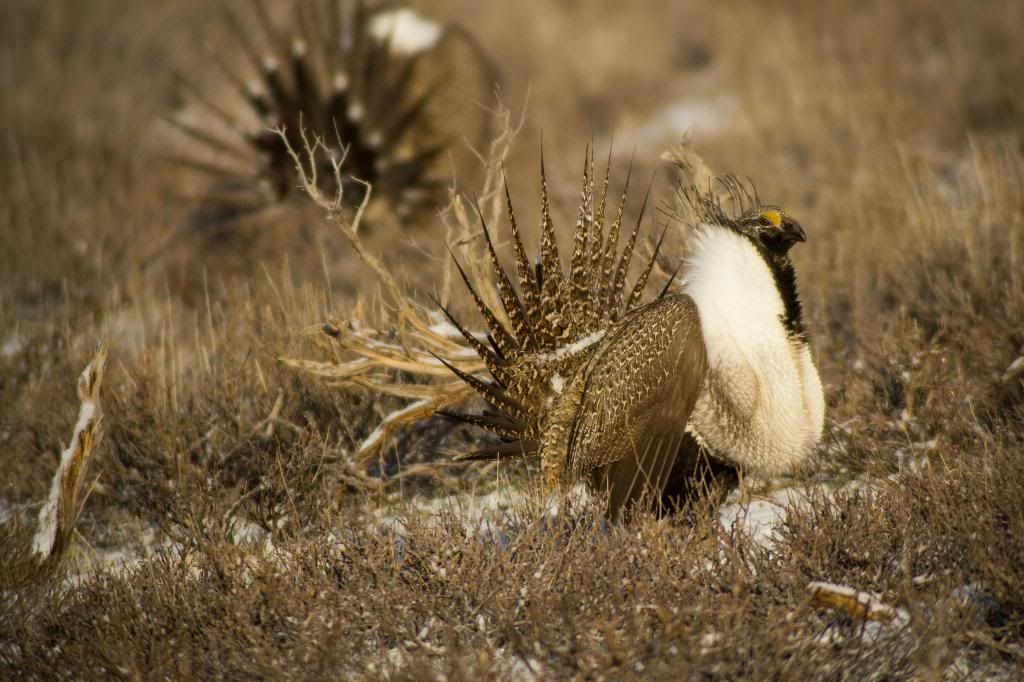 Then, these two birds started squaring off to do a little fighting.
I got the spotter on them, and tried to get focused before the action happened.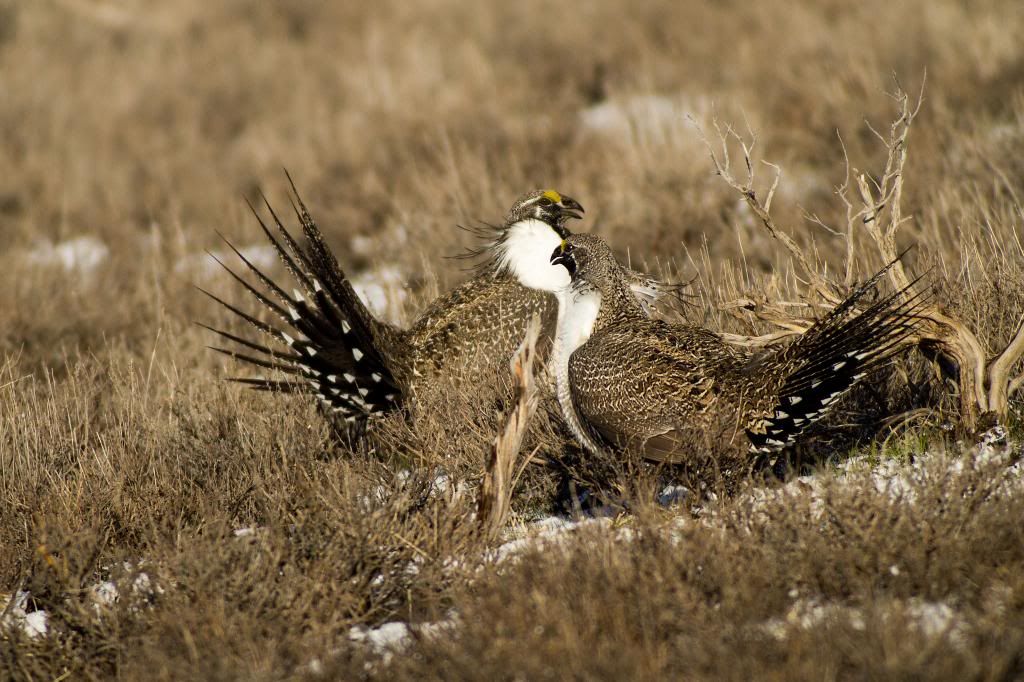 And then...... the action happened.
Its kind of difficult to tell, but that is the two birds in the above pictures. Its just one jujped on top of the other, smashing him into the ground.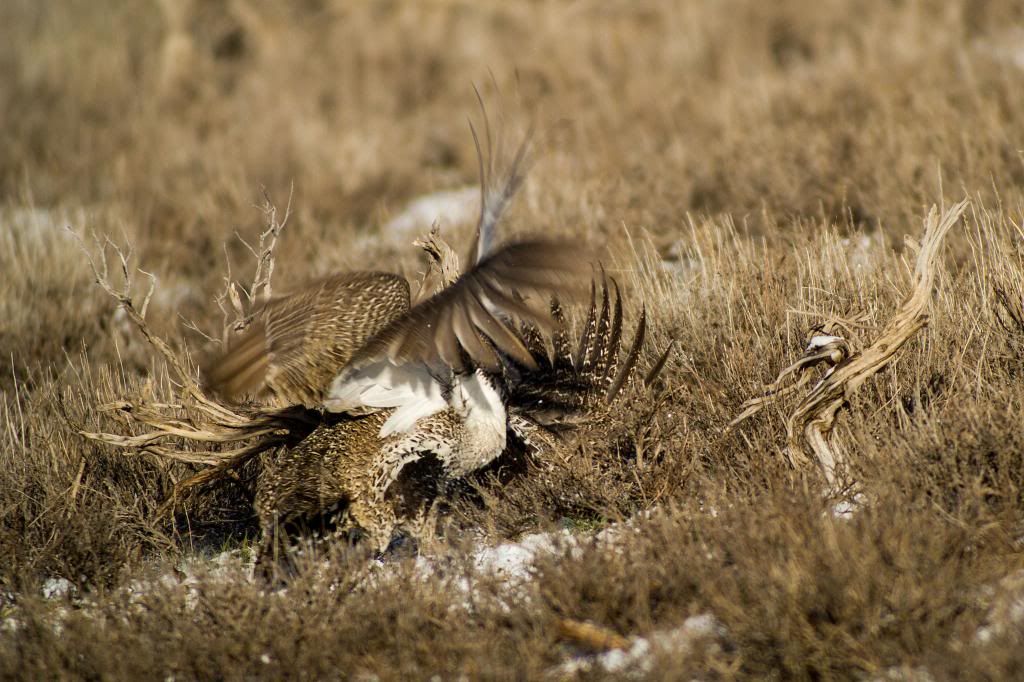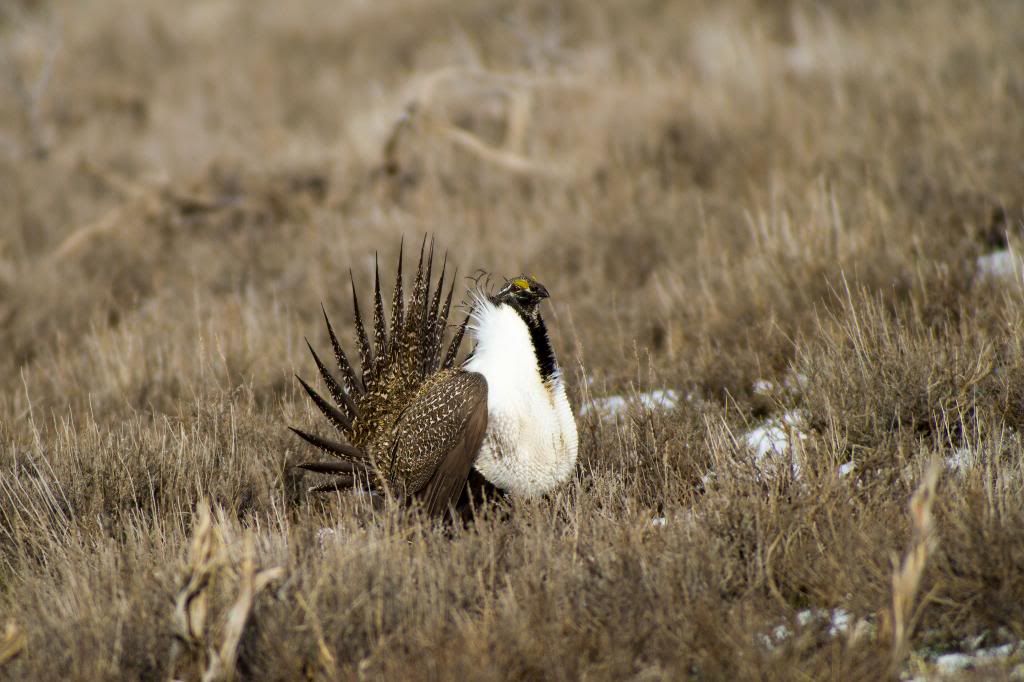 So, that was wroth the drive.
On the way home, the freeway was blocked for two hours.
There had been a huge car accident, due to the snow. It took forever to get it all cleared up.
So, I took an alternate route home. Its a little longer drive, its winding, and slow.
On the way, I came across a flock of wild turkeys.
Its the breeding season for these birds as well.
There was a tom turkey in full strut, so I of course pulled over. Got my gear out and snaped a couple pics.
He had about nine hens with him.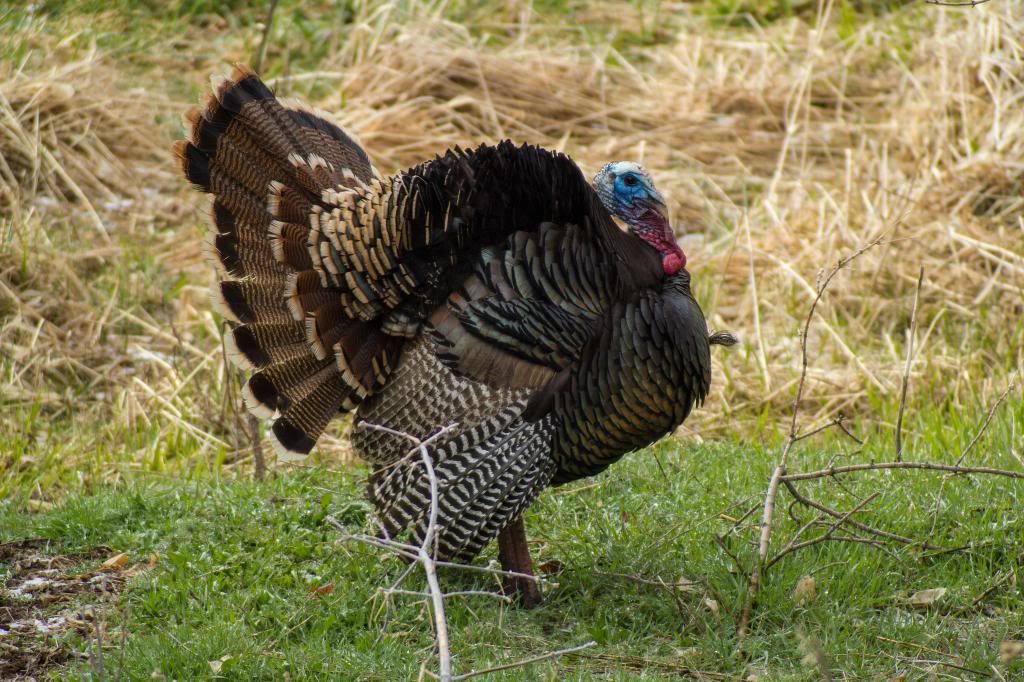 Sure beats staying home in bed. 
In truth, I should have stayed home. My head was spiltting, my throat is sore, and I have no energy.