So, I decided to take a little climb today.
Got up early, drove to the base of the mountain. Started the long climb up the cliffs.
I got to one of my favorite little goat spots.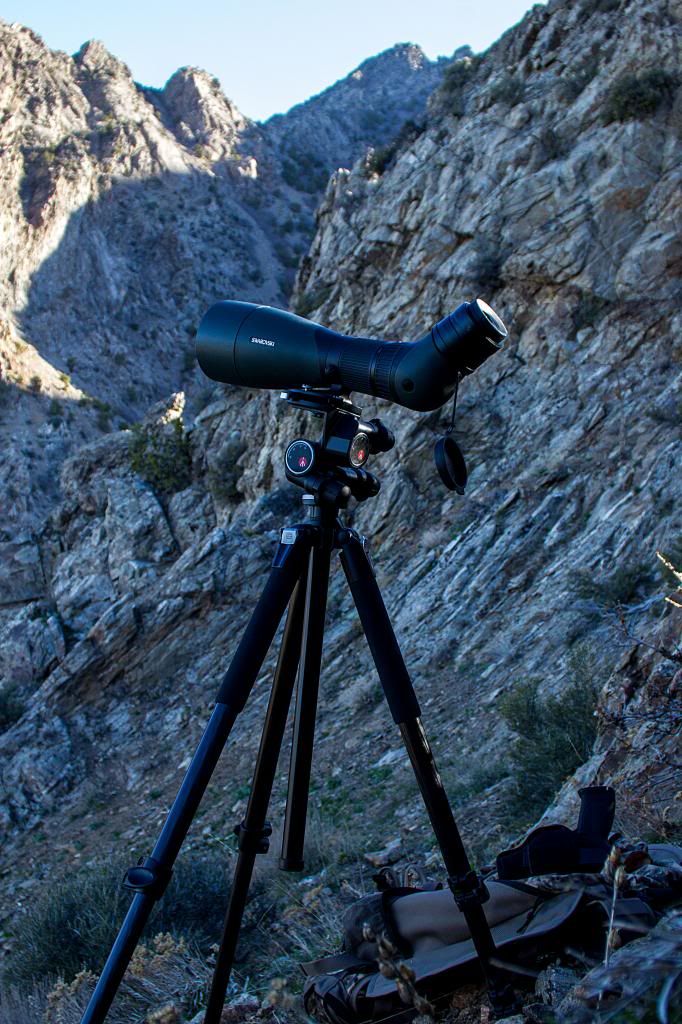 NO GOATS!!!!
But, sometimes, they can be hard to spot. So, I sat down, pulled out some gear and started looking.
And there it was.
A single, lone goat. Still in its bed. The sun had not come up yet.
I figured I better take some footage of it before it got up and walked away.
So, I snapped a few pics, shot a little video.
Then I tried to get above it for a better view.
That meant having to go out and around a big, steep, rocky cliff face, and it took some time. 
But, I got there.
The goat was still bedded, but the sun had come out and was hitting the goat.
This video shows the goat from both locations and shows the distance the goat was digiscoped from.
https://www.youtube.com/watch?v=cv6Q9N5tC9k" target="_blank">http://https://www.youtube.com/watch?v=cv6Q9N5tC9k
After the goat went around the hill, I decided that I had to continue up the mountian, or just go home.
Since it was the only goat I had seen, I was not ready to give up.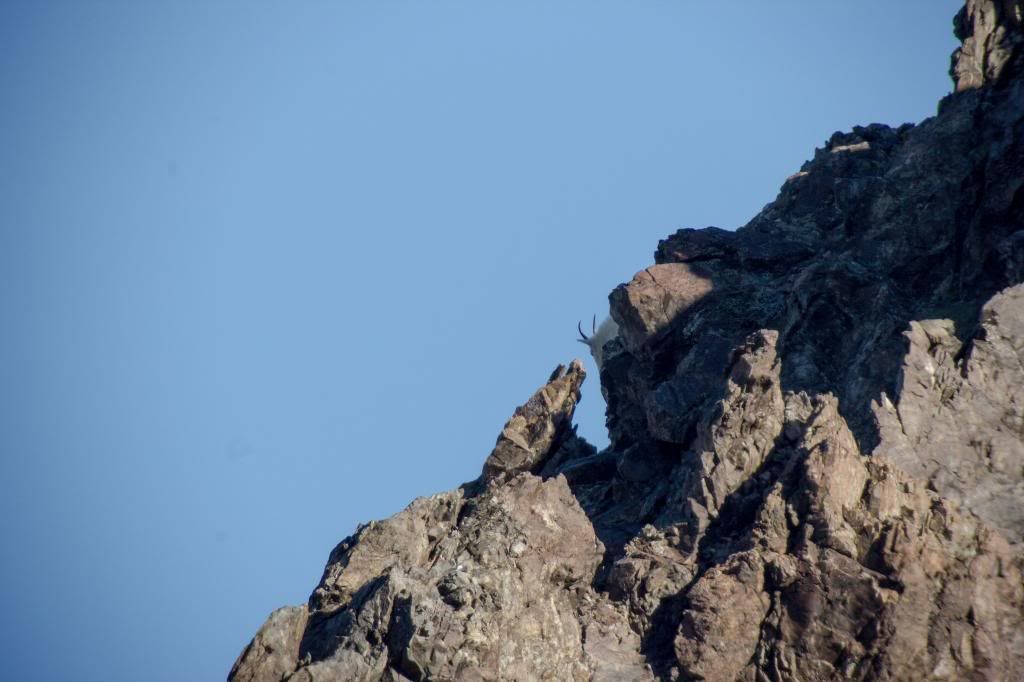 As I worked my way up the mountain, I noticed some more goats.
Lots of them.
The problem was that they were on the wrong side of the ridge I was going up.
This meant that I had to look into the sun, at an uphill angle!
The worst possible thing for getting good fottage.
I watched the goats for a while. Trying to decide if I  coudl get close enough to make up for the sun being in the wrong spot.
Nope. 
Just then I noticed that there were some goats near a waterfall.
I got the camera out and put the scope on them.
They were an insane distance away, and looking into the sun just killed the quality.
I shot some interesting video of these two right at the waters edge.
https://www.youtube.com/watch?v=hTk2qVl_ENk" target="_blank">http://https://www.youtube.com/watch?v=hTk2qVl_ENk
I just kept seeing goats.
I saw five, then two, then eleven, then three.
They were everywhere. They were all a very long distance.
They were all into the sun.
But, I tired anyways.
I have two more videos to share.
I will post the links once I get them uploaded.
I used settings of ISO 200 on all video and photos.
The shutter speeds ranged from 1/200 to 1/400.
Whitebalance in the early part was set to shade, then switched to daylight after the sun came up.
My legs are killing me, feet are sore. Hands are a bit raw from pulling me up rock scrabble, and sliding down the mountain.
Like I said, sometimes digiscoping hurts.