After a couple years of playing this game, I have recently discovered a digiscoping tip that is of significant importance.
Before leaving home, do a gear check.
Not much of a digiscoping tip? Well, thats a matter of perspective.
I set out this weekend to do a little digiscoping. About half way up the mountain, I realized that I had left my tripod home.
It was dark, I had been climbing the mountain for a while. I knew that I needed the tripod. 
I can get away with using a timer rather than a shutter release. But my tripod? 
Do I turn back, head to the car, drive home, and retrieve the tripod then trek back up the mountain?
No, it would take much too long. I must make due without.
So, from this excursion, I have very limited photos. 
I actually found that there is a side benefit to not being able to digiscope.
I took more photos of the general scenery. Just with the camera.
This was kind of a neat one. In the rocks abouve and left of the tent, there was about 12 goats.
I shot a little video that shows how I had to digiscope this weekend.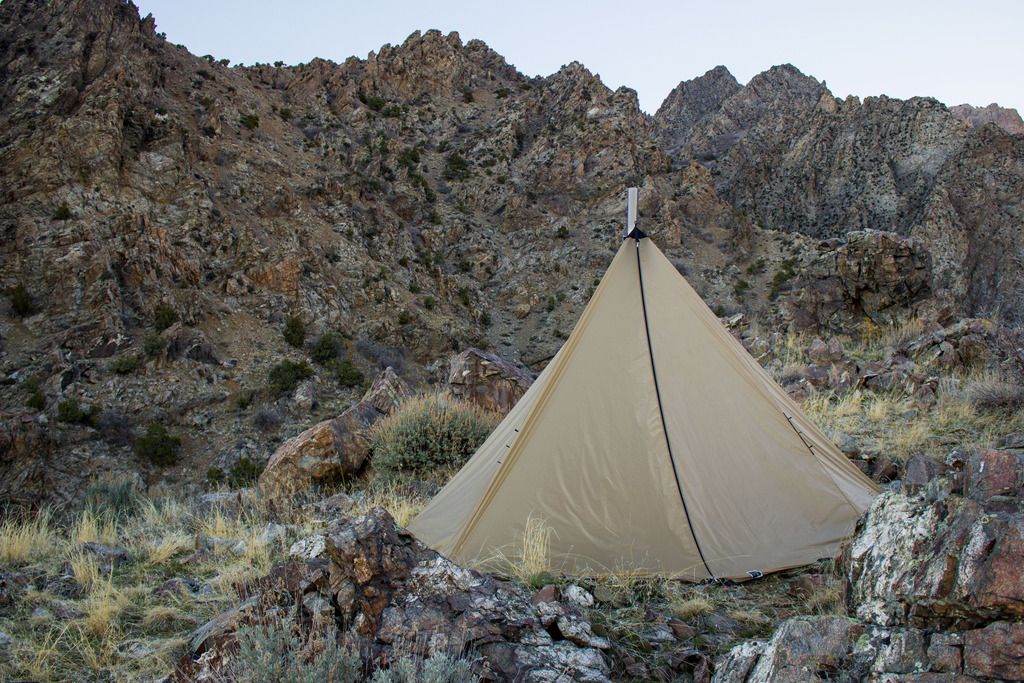 I had to use the boulders to prop the scope up. Then stack smaller rocks in under the scope to get it pointed at the right angles.
It was time consuming, and a pain in the butt. If one little thing shifted, the subject went out of frame.
https://www.youtube.com/watch?v=IILUuE5c4ig
That video was shot on 70X magnifiaction.
As you can see, a tripod would have been very nice to have.
But, I made due with what I had to work with. 
A few more shots (non digiscoped).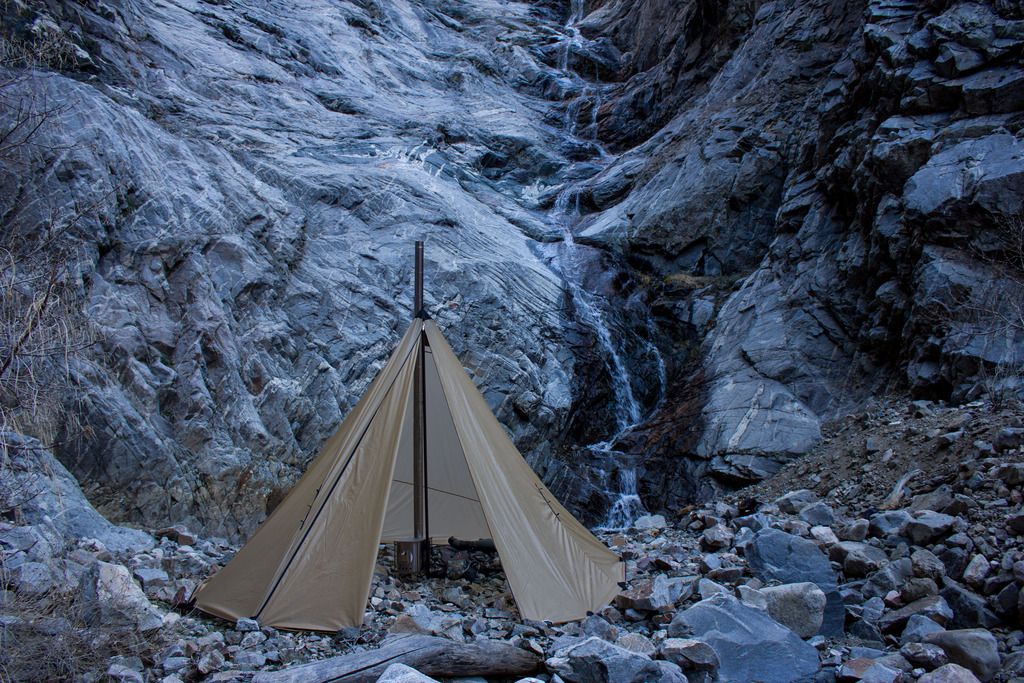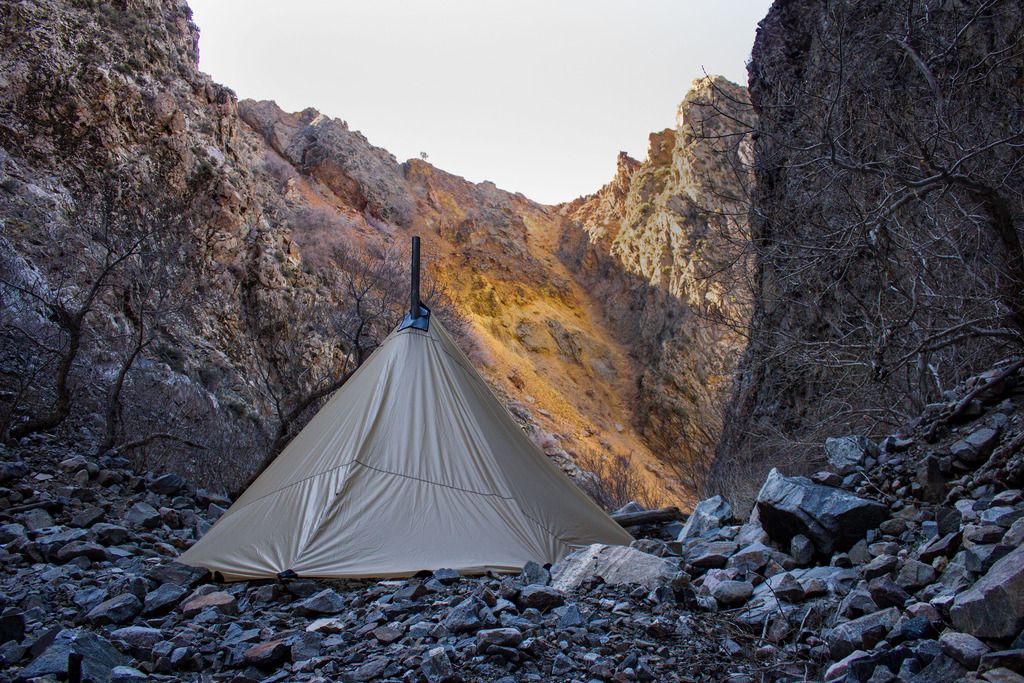 And a few of the images I did digiscope.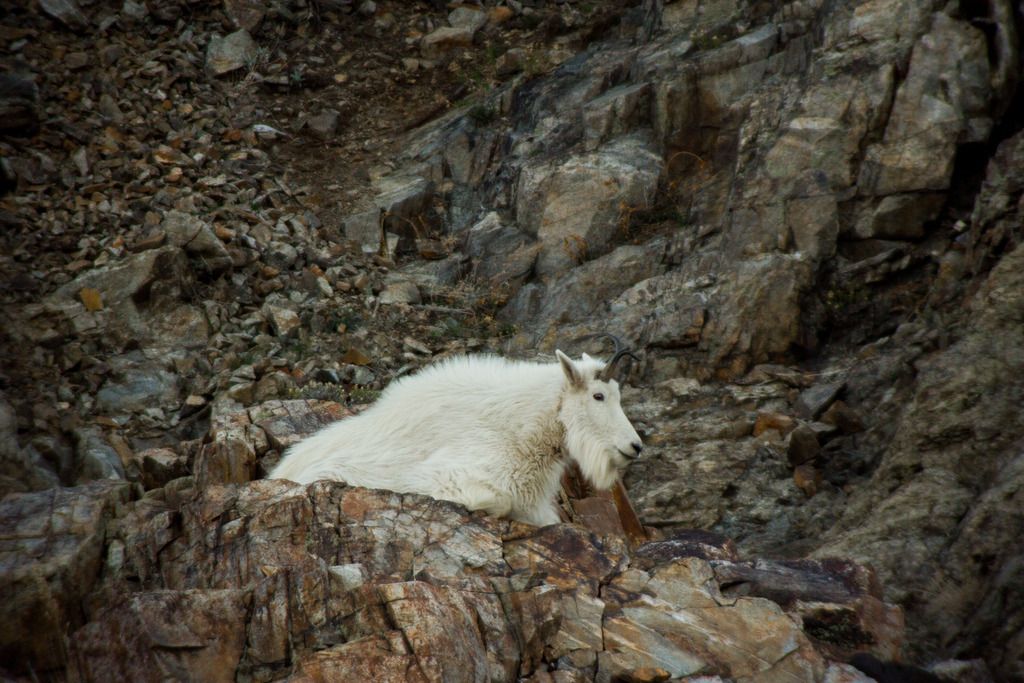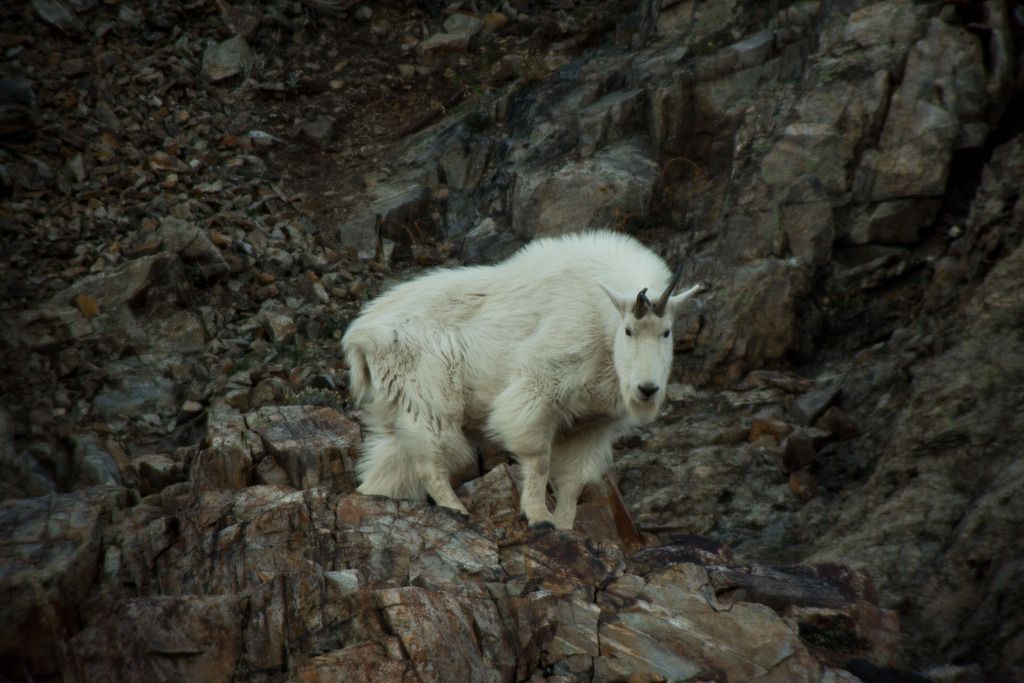 Another little video I shot of the waterfall.
https://www.youtube.com/watch?v=1xFYP0lXJkc
The lesson learned? Well, it is possible to digiscope without a tripod. Its is not fun, or easy. Its best to do a gear check before heading out.
Make sure you have all the stuff you need.