If I get lazy and stop practicing, I loose some of my automatic decisionmaking skills.
This causes me to get poor results.
I was overexposing in a bad way today.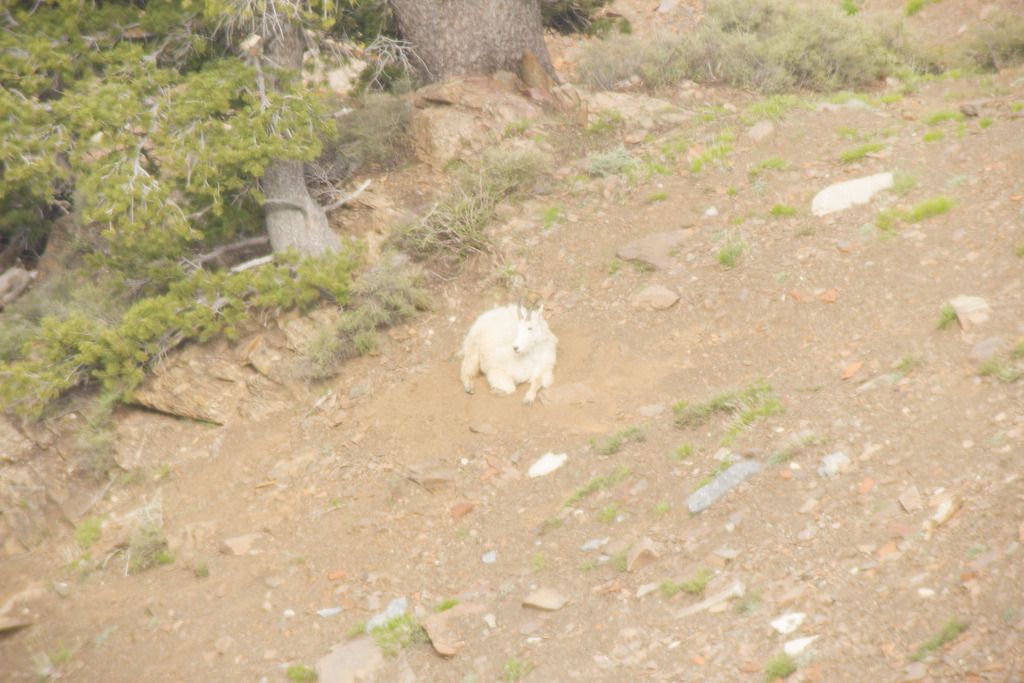 There is no reason for it. I know how to digiscope a decent photo. I just get out of practice and make stupid mistakes.
Lack of focus, lack of effort.
I hiked 13 miles, (21 kilometers) to get these photos. Through snow, over steep shale slides, ect. All to miss opportunities by not having my camera settings correctly adjusted.
I shot that photo on 60X magnification and had everything good, except for the shutter speed. Too slow.
The above shot was better, scope was on 50X magnification. 
But, exposure was better.
I also came across some western tanager, tried to get some pics, but was too slow to make it happen.
I attempted to get some green tailed towhee as well. Too out of practice to get set quickly enough.
I am rusty!
But, there was thsi dusky grouse.
He and I went a few rounds before he gave me some shots.
He was hiding in some thick growth, I circled him and tried to find a shot. He kept moving into the cover.
Finally after a half an hour, he jumped up out of the thick cover and perched on a log.
I was able to get a couple shots off.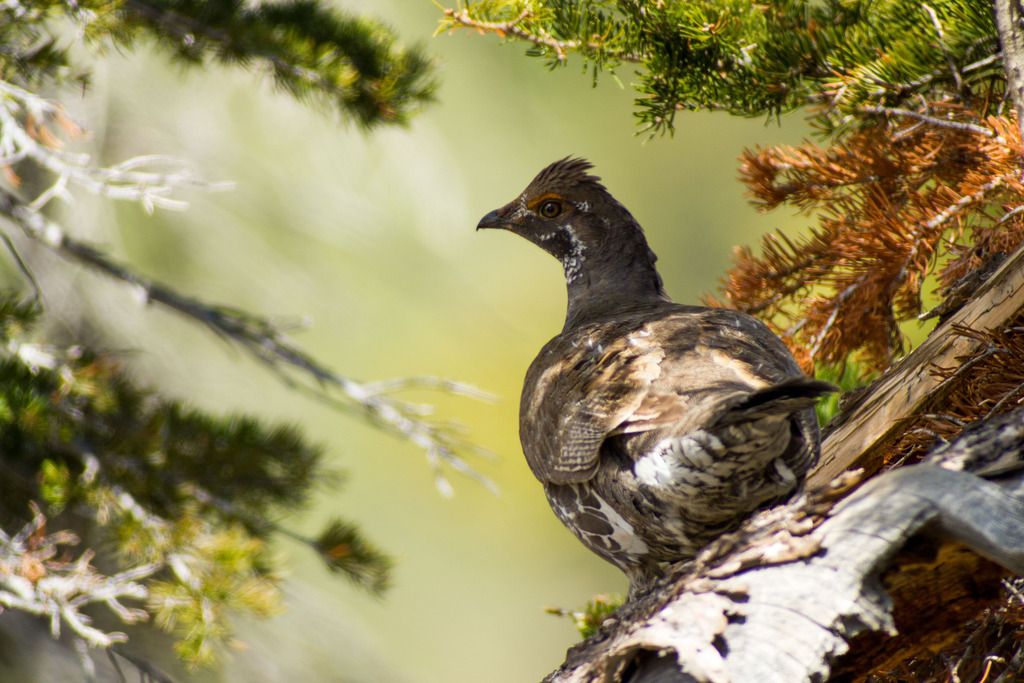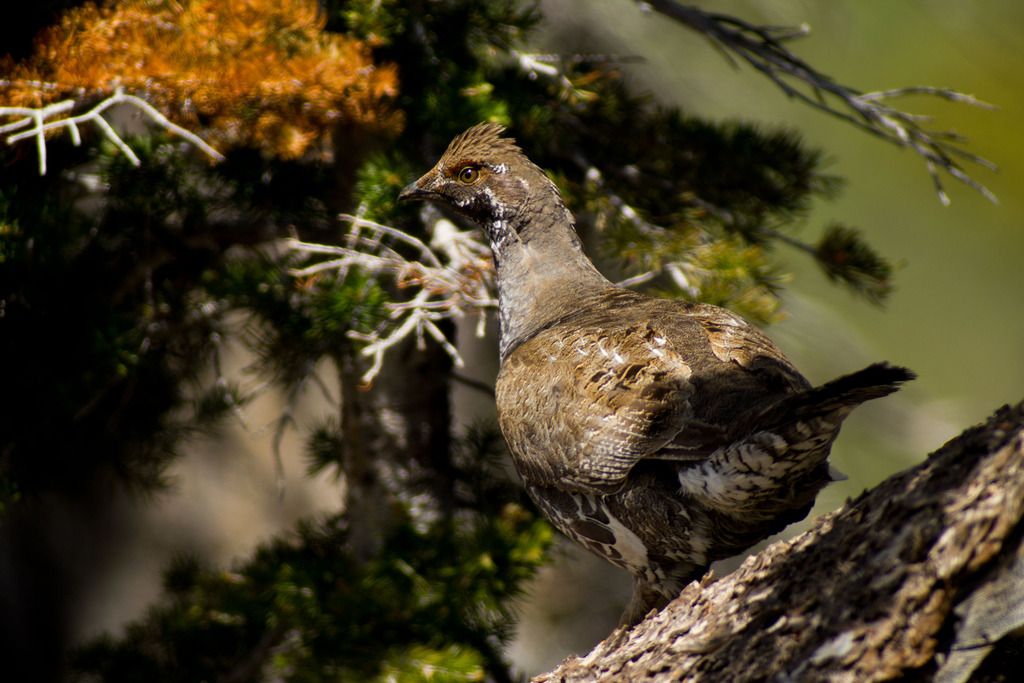 It was a tough day. I really struggled with getting it done.
I did shoot a little video as well.
The video turned out better.
https://www.youtube.com/watch?v=Yt7C_ppMtRs