Went looking for some pygmy owls and great horned owls tonight.
Did not find any.
But, I did find a great blue heron. I wouldnt have thought much about it. Except, it was in a lush, green, field.
Normally I find them in brown, grey, marsh settings. So to find one sitting in a green field was an opportunity I wasnt going to pass up.
The down side, it was late. There was not a lot of light.
I set the ISO to 400, turned the shutter speed to 1/180 
Got a few images before it flew away.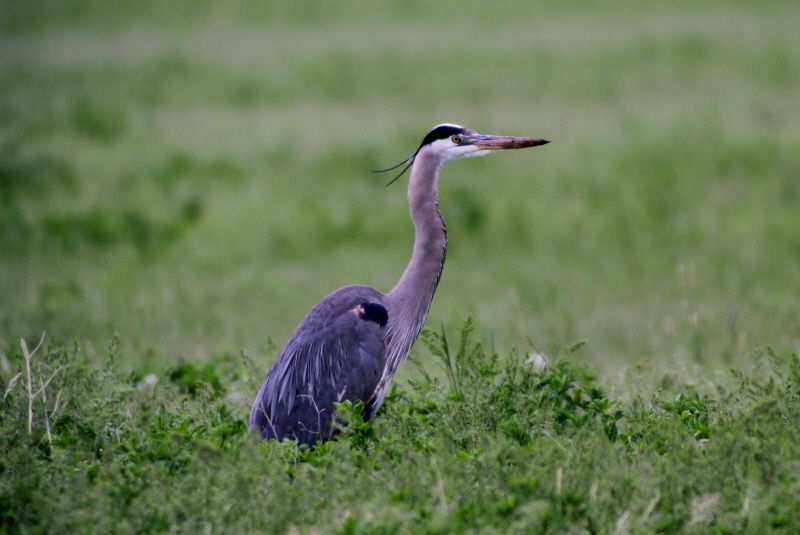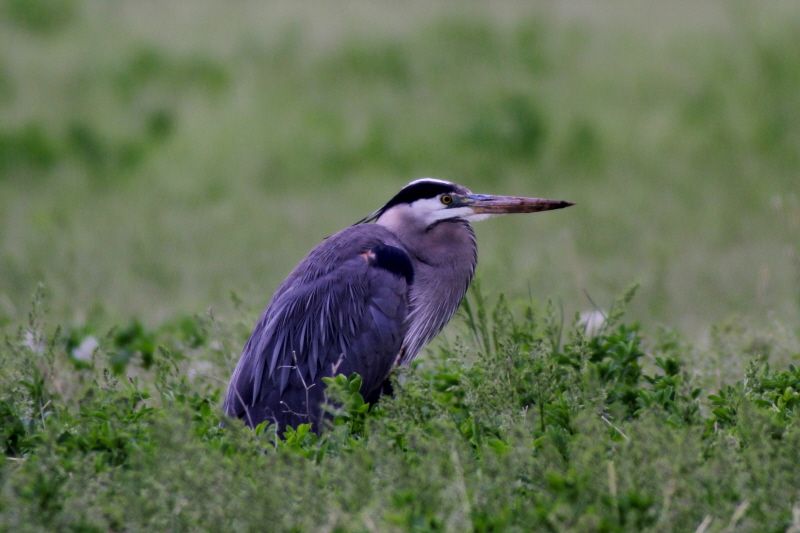 I wish there was some sunlight to bring out the colors, and less wind.
You can see the wind was blowing the feathers on its head around.
The bad news.......... My scope now needs to go into Swarovski for repair.
The button that releases the ocular module is stuck down. The pin that locks it in place is also stuck down.
No more digiscoping for me for a while. Hopefully this will be a good expirience. Its the first time I have had to deal with warranty issues on an item like this.