I was driving home as the sun had dipped below the mountain, there was no direct light, but there was enough light to see clearly.
I saw out of the corner of my eye, a large bird perched on a fence post. 
I turned around and was able to snap a few pics through the spotter before it flew away.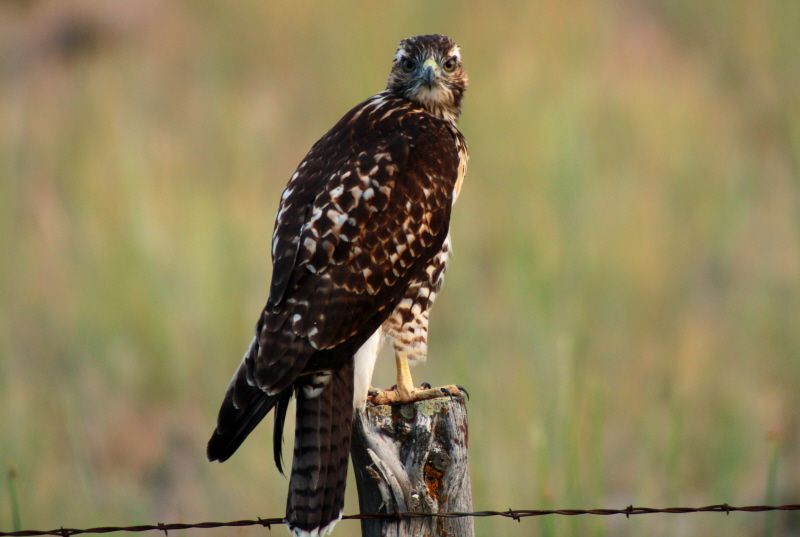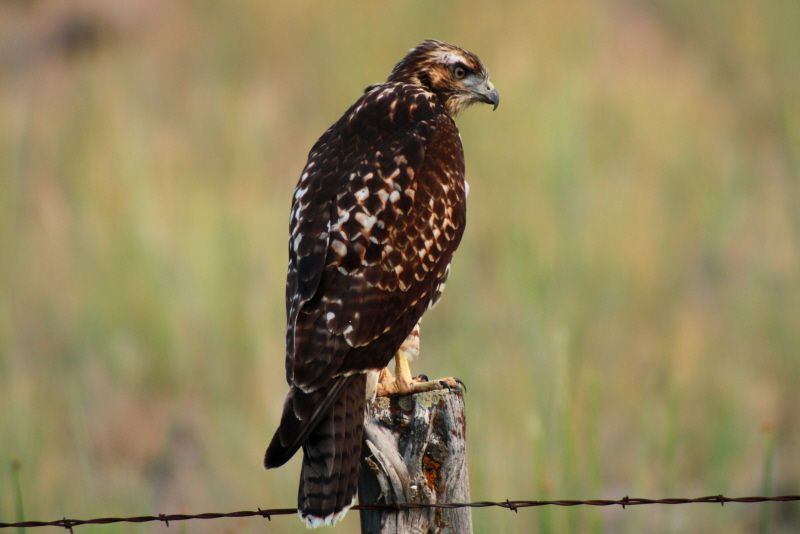 I am finding that I prefer the low light to the very bright light of the full sun.
I still have some learning to do.
These pics were taken at ISO 400, shutter speed 1/50.
Shot off the window mount of my car.