I went out looking for a long eared owl last night. 
I had an idea of where one would be. But, all I found was another short eared owl.
Obviously I was not going to pass the opportunity.
My first picture was not real good.
If you look at the lower half of the bird, the whites are really blown out. 
The focus is good, it is just overexposed and the loss of detail is the result.
The ISO was at 200 and the shutter speed at 1/40, with the white balance set to daylight. The distance was about 100 yards or 91 meters.
Scope set to 40 power magnification, the image has had about half of it cropped away.
So, I adjusted the shutter speed to 1/250 and took this image.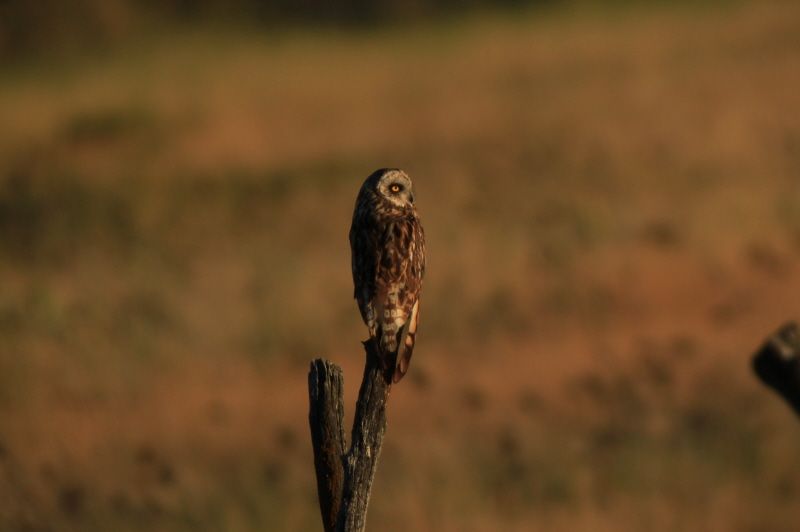 That was a bit too dark, the highlights are better. 
I adjusted the shutter speed to 1/160 and found the sweet spot. I took these next two pictures.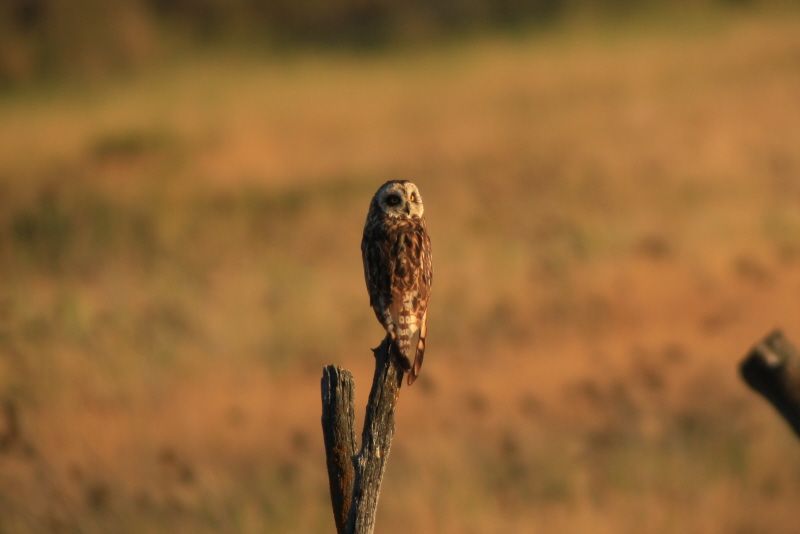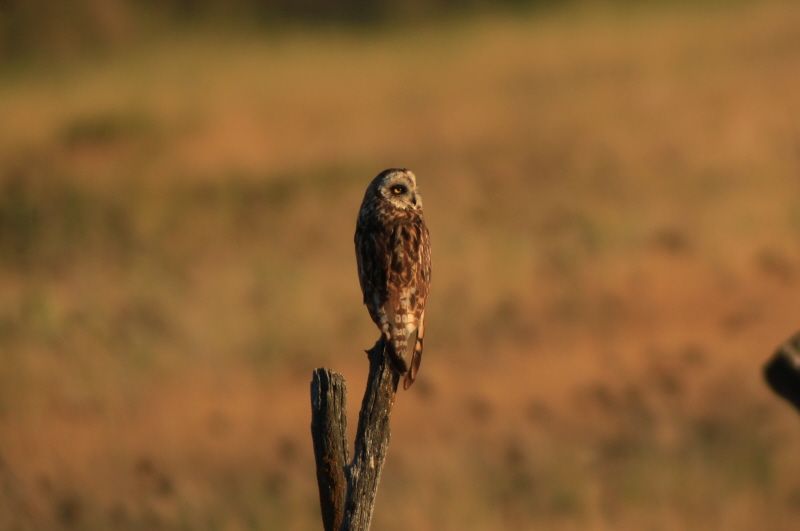 The short eared owl then flew out to about 200 yards or 182 meters. 
I had to zoom the scope up to 60X and shot a little video. The video shows the heat waves rolling across the feilds. 
You can see that at that distance, the heat waves will blurr the owl every few seconds. 
Its really tough to get nice shots in these types of conditions.
With temperatures of 95 degrees F or 35 degress C, and low light on the horizon casting shadows. 
http://www.youtube.com/watch?v=9c2owDXTzoA