I got the day to go do some digiscoping.
Actually, I had to take my daughter out to do her photography class homework.
On the up side, I took my digiscoping stuff along.
One sad thing, the Bison are beginning to rut. 
We had male Bison fighting, banging horns together, general rutting male behavior.
I was more concerned with helping my daughter capture the action than myself.
As a result, I did not get any digiscoped images of the fighting. 
But, we did find three Great horned owls.
These images are not edited. Except for a little crop work. The sharpness and color depth are 100% right out of the camera.
Camera set to manual mode. All images taken on 30X magnification.
ISO 400 shutter 1/100 Whitebalance set to shade.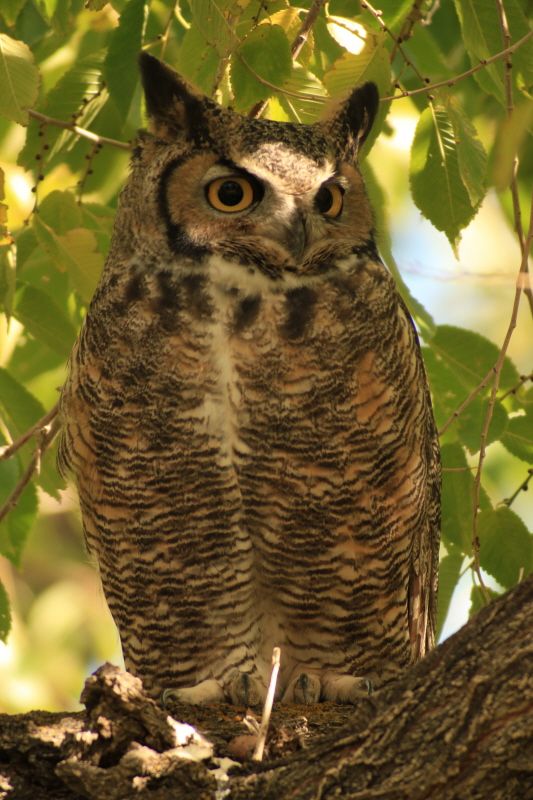 ISO 400 shutter 1/80 shade
I mean......... come on!!!!! Who doesn't like it when owls show some character in thier face?
ISO 400 shutter 1/30 shade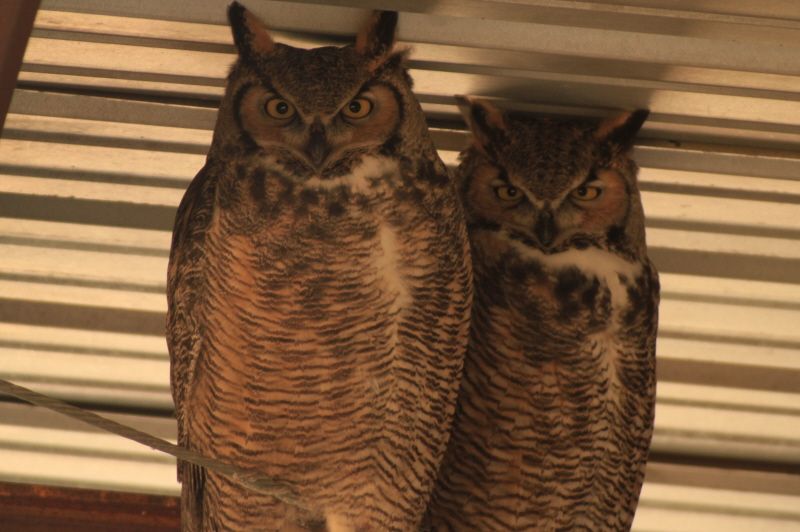 The lighting on this last one was tough. It was dark under the building, the sun coming from behind. The birds facing away from the sun. 
It was nice to get out and do some digiscoping again.
I plan on heading back out to see if I can get some Bison rutting with the digiscoping equipment.
Also, I am planning on doing a little photoshop work to that first picture.
I want to see if I can't remove the sticks coming out of the head of the owl, the stick between its legs, and just make it a little cleaner.
But, I am brand new to the software and it may take some time to figure out.  I will post the results of the edit later. We will see what this new software can do.